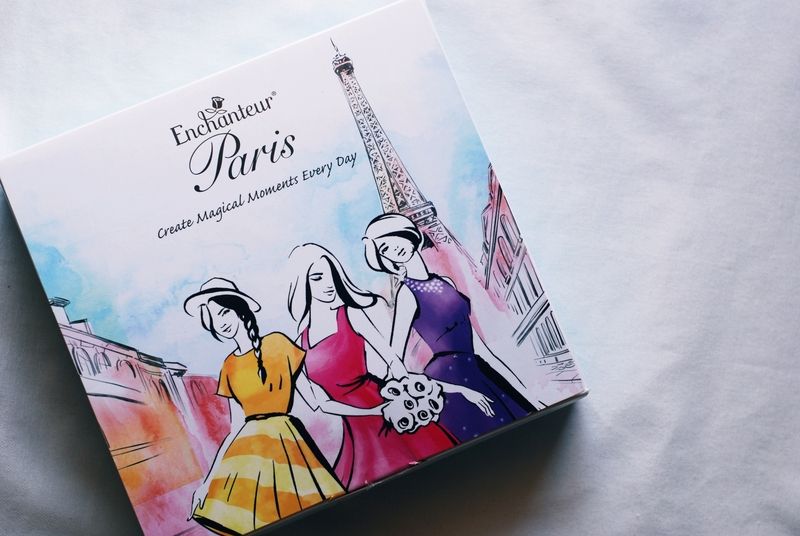 Famed for its French inspired fragrance, the ENCHANTEUR PARIS body care products are infused with fine fragrances to provide women with an overall freshness. With the humid and hot weather in Malaysia coupled with hectic lifestyles, us women always slather on lotions or serums to protect our skin daily. The ENCHANTEUR PARIS is available in 3 mesmerizing scents.
Mon Amie
Inspired by sheer happiness, this light & refreshing scent perks up my day. Using the Whitening & Refreshing Parfum Anti-Perspirant Deodorant (50ml - RM8.70), it is suited for everyday use and casual outings with friends. It provides up to 72 hours of malodour protection and 24 hours antiperspirant benefits. Not that I noticed if the deodorant lasts up until that long because I shower everyday, but it definitely kept my underarm fresh and dry on a daily basis. It also has a cooling sensation when applied on.
Adore
Evoking a nostalgic sense of lasting impression that is relived everyday, this range is a combination of floral and fruity scent. The Adore Parfum Deo Mist (100ml - RM10.10) keeps the skin protected from body odour up to 24 hours. Generally, I use deodorant mist the most when I am out under the sun, hiking or exercising so that I don't smell of sweat. Occasionally, I also use it when I am in air-conditioned environment. The scent stays on pretty long and is not too overpowering.
Belle Amour
With hints of blossoming love and romance, this lovely scent has a sweet aroma. The
Triple Whitening Parfum Lotion (100ml - RM7.50 / 300ml - RM16.95)
contains three whitening agents - liquorice extract, Sakura etract & Vitamin B3 to conquer dark areas and uneven skin tone.
The liquorice extract and Sakura extract infused in the lotion helps lighten and evens the skin tone by preventing dark pigment or the formation of melanin. Vitamin B3, does not only lighten skin tone, it also strengthens the skin barrier and helps to prevent moisture loss. I can't say much about the whitening effects yet as I haven't been using it very long and I recently got tanned again while on an island holiday.
ENCHANTEUR PARIS personal care range is available at major hypermarket, supermarkets and pharmacies. For more information about ENCHANTEUR, you can visit their
website
or
Facebook Page
.